Hawak Kamay Scholarship Application 2023-2024 | Apply Now
The Hawak Kamay Scholarship is awarded to students who have passed the HK qualifying examination, which is held during the pre-enrollment season of the specific school year.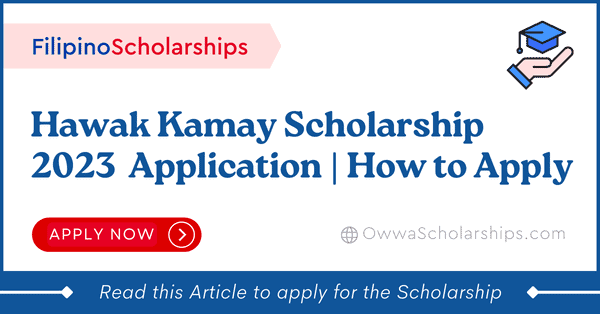 Table of Contents
What is Hawak Kamay Scholarship
With the Hawak Kamay (HK) Scholarship, Incoming Freshmen College students will get a chance to avail scholarship grant valid until completion of the chosen college program with no maintaining grades required. Here everyone deserves to be in the spotlight.
The list of passers will be made public or announced during the early registration period.
Benefits of HK Scholarship 2023
Following are the benefits of Hawak Kamay Scholarship:
Scholarship Grants
Upto 75% Discount on Tuition and Miscellaneous fees
4-year college scholarship
Renewable every semester
No requirement to maintain grades
READ: CHED Scholarship 2023-2024 is open | Apply Now
Online Application link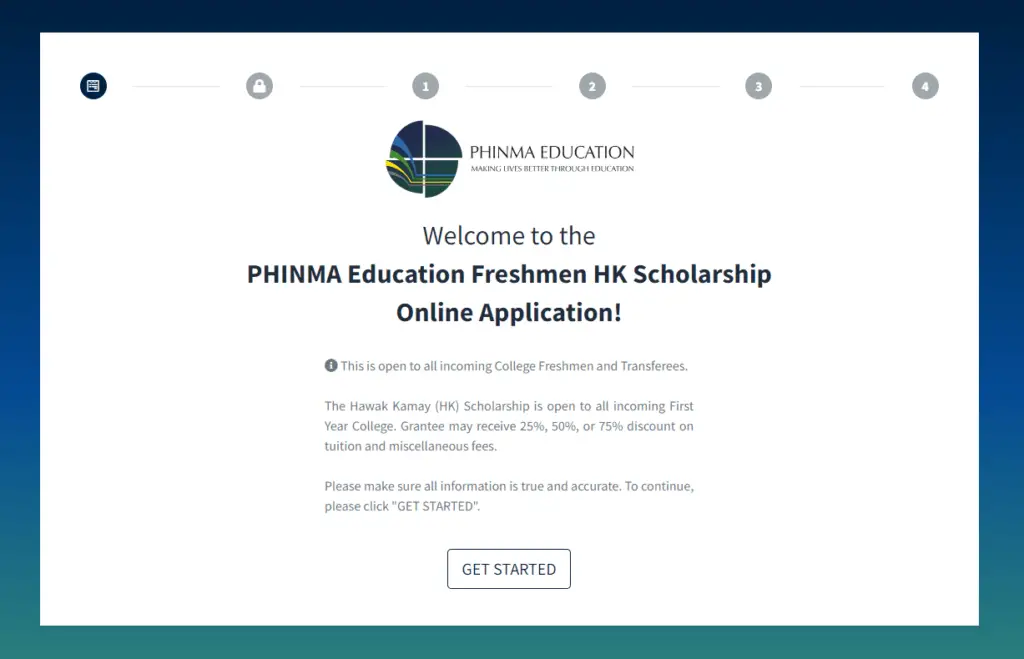 All Interested applicants can apply for the Scholarship by visiting the HK Scholarship Online Application Portal.
HK Qualifiers Enrollment
If you are a HK Qualifier, then please know that enrollment is going on for the School year 2023-2024, and you can register for the enrollment by visiting the HK enrollment portal.
NOTE:
Please note that only Limited Slots are available. Apply as soon as possible
Deadline for Hawak Kamay Scholarship
The HK Scholarship is open to apply for all eligible Filipinos.
Deadline to apply for Hawak Kamay Scholarship is not specified yet!
READ: Best Scholarships to Apply in April 2023
---
Get Latest Updates on Facebook
Join Owwa Scholarship Facebook Group for Philippine Scholarships, Cash Assistance programs, Civil Service Exams and Government Job updates.
---
FAQs
What is PHINMA Education Freshmen HK Scholarship?
Incoming freshmen from low-income families are eligible for HK Scholarships from PHINMA Education. This scholarship requires no maintaining grade! Depending on the school's review of your application, successful applicants may be eligible for a 25%, 50%, or 75% discount on miscellaneous fees.
Hawak Kamay Scholarship Deadline 2023
Deadline of HK scholarship will be updated soon.
HK Scholarship benefits
1. Scholarship grant of Upto 75% Discount on Tuition and Miscellaneous fees
2. 4-year college scholarship
3. Renewable every semester
4. No requirement to maintain grades
---
[Source: PHINMA]