Megaworld Scholarship Application 2022 | Apply Now – Easy
The Megaworld Scholarship is one of the best Philippines scholarships and attracts thousands of applications every year to compete for the scholarship's restricted number of slots. Read below to know the Benefits, Qualifications, Documentary Requirements, Deadline and How to Apply for this Scholarship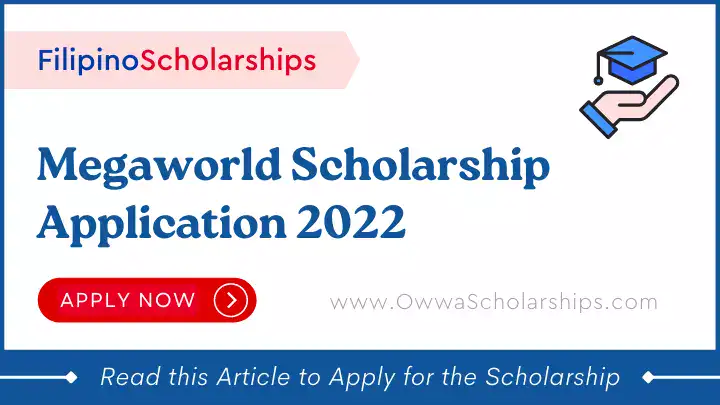 What are the Benefits of Megaworld Scholarship
The benefits of Megaworld Scholarship 2022 are as follows
Full tuition fee coverage
Allowance per school year
Career / Job opportunities at Megaworld Corporation and/or its subsidiaries and affiliates
What are the Qualifications to apply for Scholarship
The Qualifications / Requirements to apply for the Scholarship are:
For Incoming Freshmen Applicants
Must have a Final grade report of at least 85% or its equivalent in senior high school with an average ; and with at least 80% grade in all subjects.
Must have a passing result from a university entrance exam, letter of admission or certificate of enrollment.
Must have a certificate of upper 10% class ranking of graduating batch (if available).
For Incoming sophomores and Juniors Applicants
All grade reports from previous semesters to the current semester with a GPA of at least 85% or its equivalent, and with at least 80% grade in all subjects.
Must have a full load enrollment assessment/registration form with class schedule.
Must have a Complete and most updated course curriculum.
Also read: DSWD Educational Assistance Online Registration Links Qr Code
What are the Documents required for the scholarship
The documents required to apply for Scholarship are
Submit an Income Tax Return (ITR) not exceeding Php 300,000.00 combined gross annual income (original copy) or BIR Tax Exemption Certificate of Father and Mother and Affidavit of Non-filing of Income Tax
Must submit Birth certificate of the applicant
Submit an Endorsement letter from the College or University (if available)
Submit Utility bills such as rent, electricity, water, telephone, internet, etc.
Submit 2X2 I.D. pictures – 2 pcs.
Submit 1X1 I.D. pictures – 2 pcs.
Must Submit Photograph of applicant with family/guardian
What is the Deadline to apply for Scholarship
The Deadline for MegaWorld Scholarship is yet to be updated, it is ongoing and you can apply from the link below.
Also read: How To Apply For DOST Scholarship 2022 Easy | Application Form
How to Apply for MegaWorld Scholarship 2022
Steps to Apply for Megaworld Scholarship are as follows: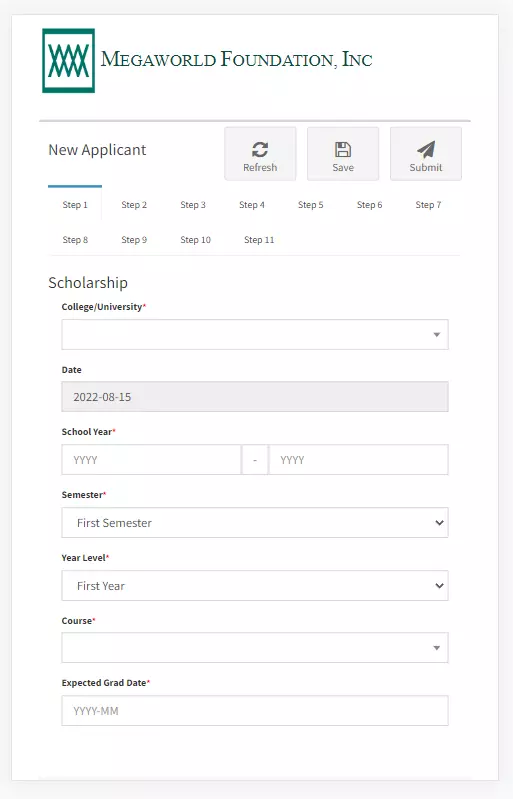 Step-1: Go to Application link (given below) and select your college/university name, enter details regarding Date, School year, Semester, Course etc..
Step-2: Please specify if you have other source not listed on the options and any Remarks.
Step-3: Enter your personal details like Name, Email Address, Mobile Number, Permanent Address etc…
Step-4: Specify your Family Background and Enter details about your siblings if any.
Step-5: Enter details if you are receiving any financial support from anyone.
Step-6: Submit details your Income Allocation in the fields given in the form
Step-7: Submit details of your Primary and Secondary Education
Step-8: Enter details of references if any along with their contact information
Step-9: Write a little about yourself, your aspiration and family
Step-10: Write an essay about How this Scholarship will help you in achieving your dreams.
Step-11: Submit all attachments here in the form of .jpg, .jpeg, .png, .bitmap or PDF files only [Max: 3 MB]
Note: Applications with incomplete details and requirements will not be processed
Megaworld Scholarship Application form 2022
You can get Megaworld Scholarship Application form 2022 from the link below
Before Applying for the Scholarship, make sure to check if your college or university is in the list of of Megaworld partner schools (see list below)
What are the Megaworld Partner Schools
The Partner Schools of Megaworld Scholarship are as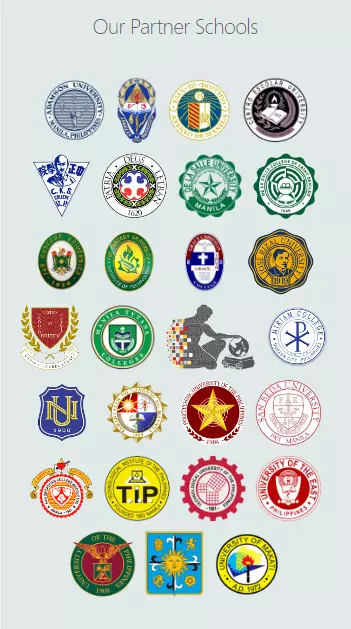 Ongoing Filipino Scholarships
NEED HELP WITH SCHOLARSHIP ?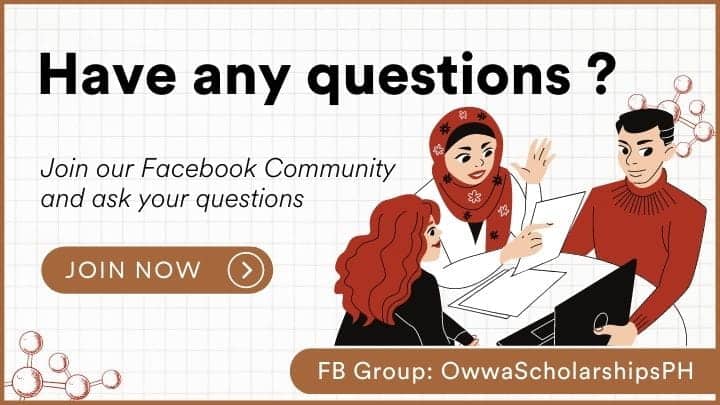 Have any questions regarding this Scholarship ? Join our Scholarship Community on Facebook and ask your questions
—————————
Note: Before Applying for the scholarship, make sure to always read the official notification of the scholarship. The link to which is given as reference section (see below)
Reference : https://www.megaworldfoundation.com/scholarship/apply